Filter Reviews
5 star rating

4 star rating

3 star rating

2 star rating

1 star rating
Theodore G.
5 star rating
Very nice sheets!
Review by Theodore G. on 29 Jan 2020
review stating Very nice sheets!
These sheets feel as they were advertised them. Nice and soft, cool and nice looking. They fit very well. I lI've them and definitely going to buy another set.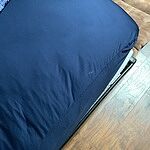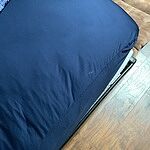 Just Amazing!!!
Review by Ann G. on 9 Jul 2019
review stating Just Amazing!!!
The company that my husband works for has relocated us to the US Virgin Islands temporarily and the heat and humidity is unreal!!! We have problems sleeping at night with our "good" sheets from home (Texas) since we only have a small ac window unit in the bedroom. When I pulled these sheets out of the box last night, my immediate thought was that we were not going to like this type of fabric. Boy were we wrong!!! Absolutely love them! My husband and I both slept through the night for the first time in awhile! They are so soft and cool feeling❤️ I am ordering another set for my house in Texas!!!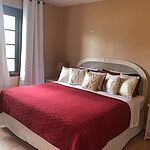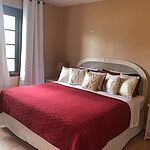 Comments by Store Owner on Review by Ann G. on 9 Jul 2019
That bed looks great! So glad you're seeing the benefits of using SHEEX!
Best sheets ever
Review by Michael C. on 4 Jul 2020
review stating Best sheets ever
We toss and turn at night and our sheets was always piping off we had tried the straps pins about everything you could think of. These sheets was a bit pricey but I thought I would try it when we unboxed the sheets they was heavy feeling and I thought o' boy we are going to be hot with these and sweat all night we put them on and WOW they didn't pop off and they are actually keep you cool at night well worth the money and yes I will be buying more from them live the sheets
Excellent Sheets!
Review by Kenneth E. on 4 Jul 2020
review stating Excellent Sheets!
Best sheets I've ever slept on! I haven't sweat yet.
Sheets
Review by Sophia P. on 4 Jul 2020
review stating Sheets
The sheets are very soft. The fitted sheet has stayed on so far. Loving that!
On the other hand, the flat sheet was sliding all over the place, so i had to stop using it. Now, I have only the fitted sheet on my bed. :(
The best part of this experience is that I actually love the feel and coolness of the pillowcases against my face. :)
If I have to order again, it will definitely be pillowcases, and maybe fitted sheet!
Q: How deep are the pockets on the king?
A: Hi Mary.
The depth of our king sheets is 20"

Thank you
Q: What are the actual dimensions of the full sheets?
A: Hello.
The flat sheet on a Full set measures 81" X 96".
The fitted sheet on a Full set measures 75" X 54" and will fit up to 14" in depth.

Thank you
Q: Are these sheets benzoyol peroxide resistant?
A: Hello Jay.
No, our sheets are not benzoyol peroxide resistant.

Thank you
Q: What is the thread count of the sheex? I recently got a set, have only slept on them 2 nights, and don't know how I feel about them yet....
A: Hello.
Our Original Performance sheets do not have a thread count. They are a knit.

Thank you
Q: What are the measurements of the twin sheets for the split king set?
A: Hello.
Our twin/twinXL fitted sheet measure 39" W x 80" L X 14" D.
Our King flat sheet measures 108" W x 102" L

Thank you